Which parts of the area are included in Pokesdown? cont'd
A PDF of the maps is available here where they can be enlarged for easier viewing. Images can also be clicked on to open a higher resolution image in a separate tab.
This is the modern-day political ward of "Boscombe East & Pokesdown". It was previously called just "Boscombe East", even though it always included Pokesdown, but the name was changed in October 2018:152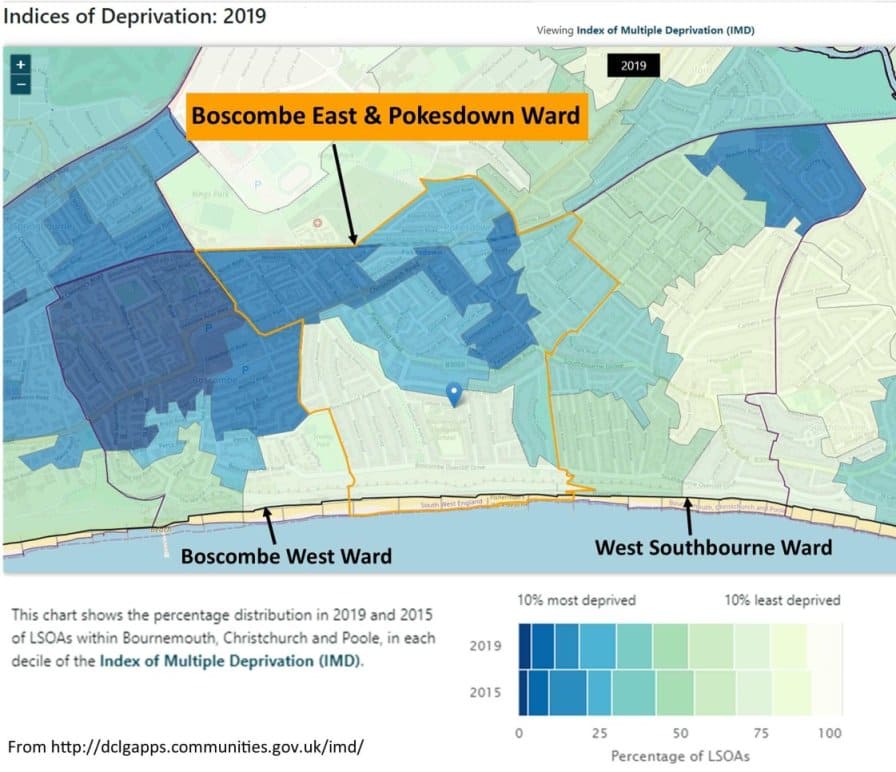 This map shows the modern-day (2021) boundary of the suburb or district of Pokesdown – a much smaller area than the other Pokesdown boundaries, but Rosebery Park Baptist Church is still in it (both current location and site of original chapel)! The original C of E parish church, St James, is still here too.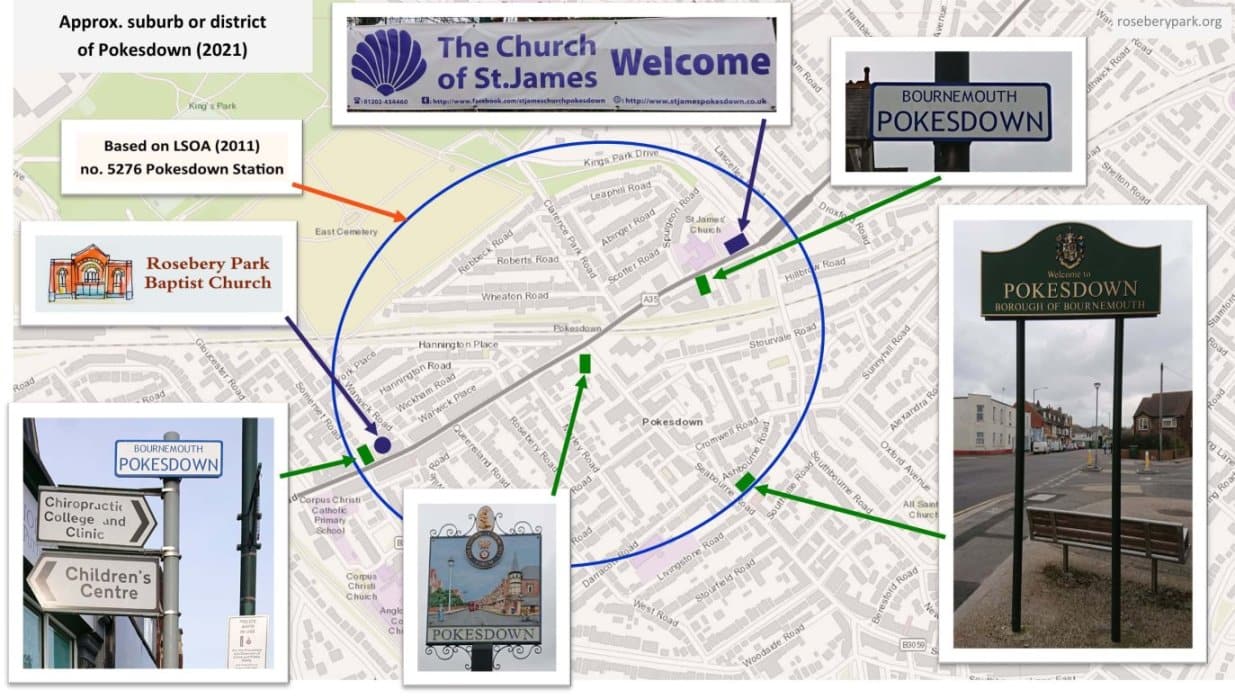 The next map shows the modern-day boundary for the Parish of St James, Pokesdown, over-laid with the boundaries for the 1895 to 1901 Pokesdown Urban District, the 2018 Boscombe East & Pokesdown Ward, and the area locals today might consider to be the suburb or district of Pokesdown. And this is why it's difficult to say where Pokesdown begins and ends – what year and which aspect are being discussed?!154
By postcode boundaries, Pokesdown is split, with the north side of Christchurch Road falling into BH7, and the south side into BH5, so postcode boundaries are not a help in defining where Pokesdown is! BH6 starts just to the east of Southbourne Road.155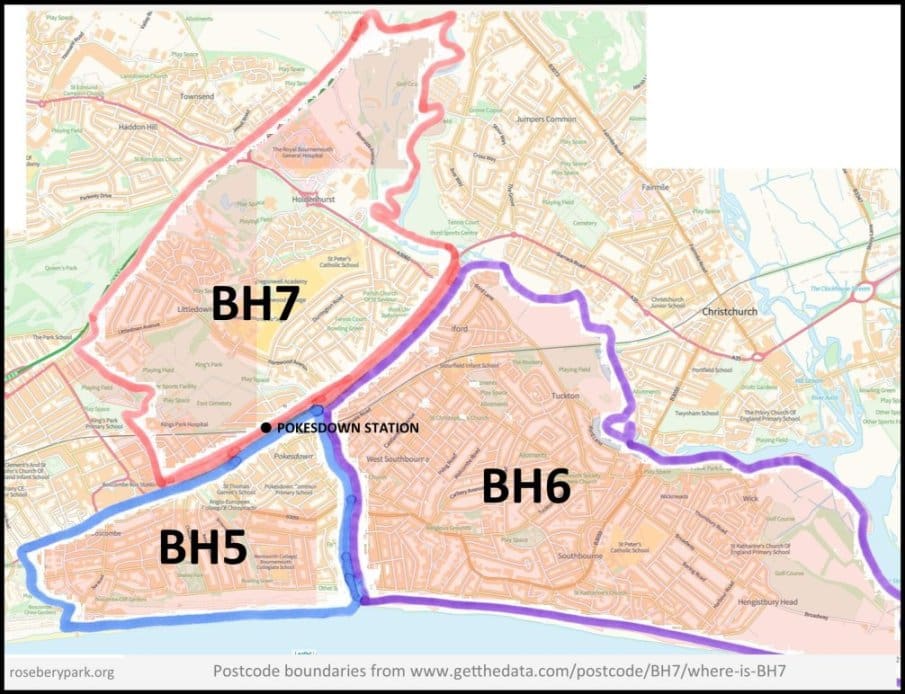 The copy and paste citation for this page: The History of Rosebery Park Baptist Church and Pokesdown – Pokesdown: its boundaries, Page 2. Author: Michelle Fogg. Date: May 2022. Url: https://roseberypark.org/history/pokesdown-boundaries-2/
Sources of Information for The History of Rosebery Park and Pokesdown (opens in new tab)

Go To About Us
Go to Other Activities

Rosebery Park Baptist Church, 812-814 Christchurch Road, between Boscombe and Pokesdown, Bournemouth, BH7 6DF