The British Newspaper Archive has digitised copies of The Bournemouth Graphic newspaper from 1902 to 1933, and also from 1926 to 1937 under the title, The Bournemouth & Southampton Graphic.
The sad notice of the funeral of Mrs Eleanor Perkins, January 1915, wife of Rev. Perkins, the Pastor of Rosebery Park Baptist Church: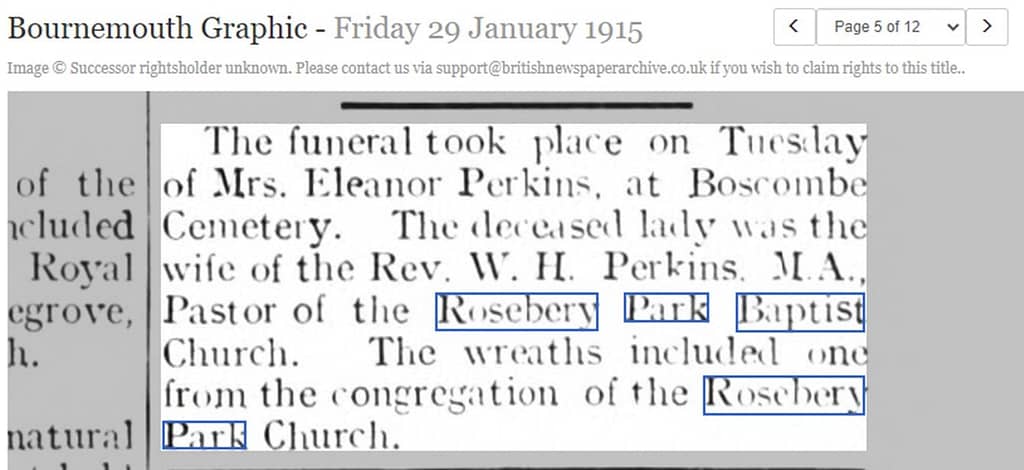 Rosebery Park Baptist Church, 812-814 Christchurch Road, between Boscombe and Pokesdown, Bournemouth, BH7 6DF. Also online.