The British Newspaper Archive has digitised copies of The Bournemouth Guardian newspaper from September 1883 to December 1921.
The Southern Baptist Association meet at Rosebery Park Baptist Church, April 1921, and have a discussion that wouldn't sound out of place one hundred years later!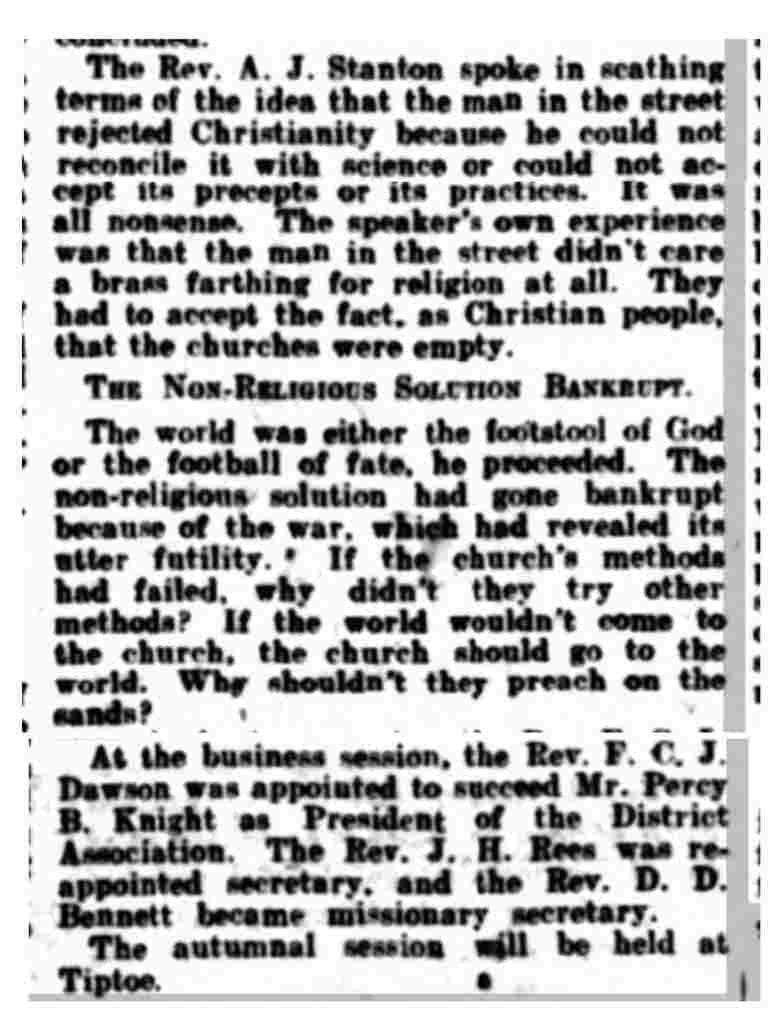 Rosebery Park Baptist Church, 812-814 Christchurch Road, between Boscombe and Pokesdown, Bournemouth, BH7 6DF. Also online.