Two nearby changes that may have impacted shopper footfall in Pokesdown were the pedestrianisation of Boscombe's main shopping area in 1990115a, and the 2003 upgrade from the worn-out Hampshire Centre to the new Castlepoint Shopping Park on the same site.115b
An online search for photos of Pokesdown in the 1990s only yields the demolition of some of the long-established buildings. These losses are looked on sadly now by some, but I'm not sure what the mood was at the time. Was the voice of the Bournemouth Civic Society -who were trying to highlight the loss of buildings with heritage- drowned out by profit, or community apathy, or were these changes seen by some/many as helpful modernisation? What else was going on in Pokesdown during this period? From the point of view of my research so far, it's a blank, because the British Newspaper Archive currently "only" has Bournemouth newspapers up to 1930s, I haven't found the later equivalent of Tony Crawley's 1963 'Limelight on Pokesdown' article, and the Daily Echo online doesn't start until about 2006. If I get to access new material in the future I may be able to provide more information.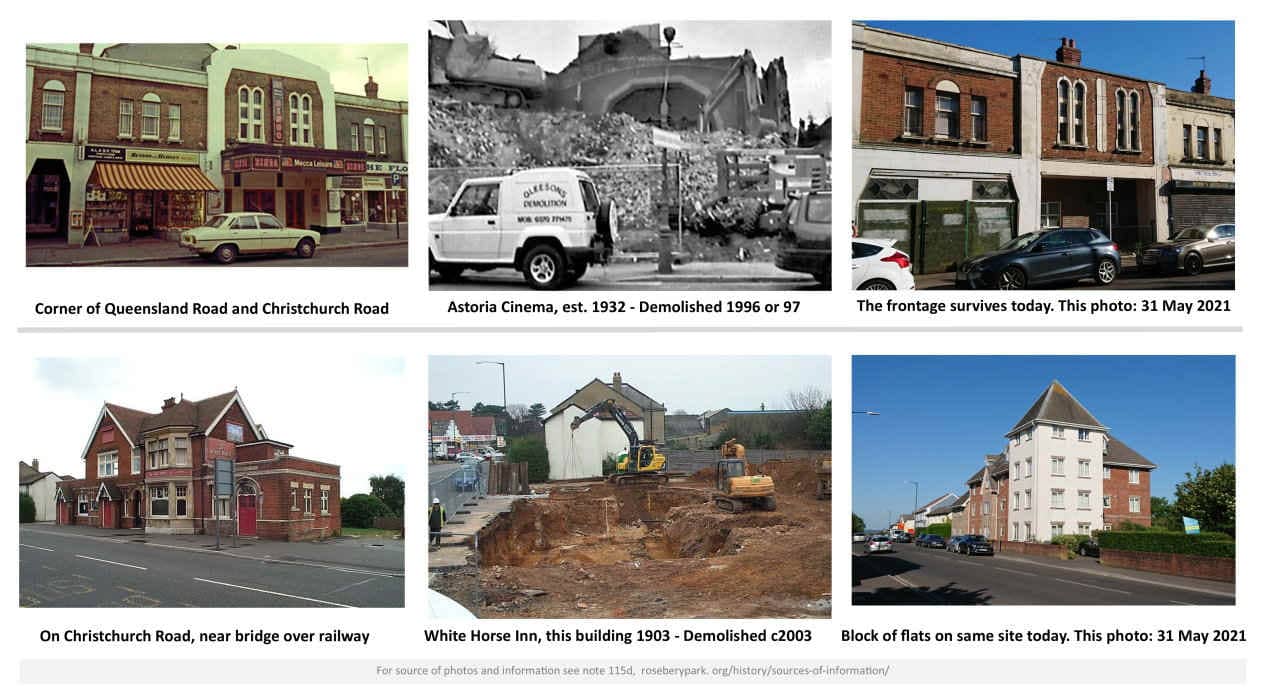 The 1970s fire station at the top of Seabourne Road was also demolished about 1990 (but it's hard to imagine anyone missed it).
This Victorian building, 896 Christchurch Road (the former Science, Art & Technical School) was saved after extensive repairs were carried out during 1995-98, by it's new owners, 'Help & Care', with support from the National Lottery and Charitable Trusts. 'Help & Care' occupied this building from 1994 until April 2021, and undertook further extensive repairs, which included restoring much of the original stone work, in 2013.115e
Rev. Philip Parfitt was Minister at RPBC from 1997 to 2006. Philip, Christine (his wife) and Annabel their daughter were all involved with the church. While he was 'in office', the inside of the church building was completely re-vamped, the pews removed, the staging at the front also. The pulpit was removed from the wall under the cross (many in the church were unhappy about that), and the whole place painted! It was a huge job, and while that was happening, the services took place in the downstairs hall. New legislation had come in regarding having disabled toilets, so the Deacons' Vestry was turned into one, and the door into the church put where it now is. Scaffolding had to be erected for the painting to be done. New furniture was bought – for the church as well as for the hall, replacing the plastic chairs now upstairs. New carpet was also bought for the church.116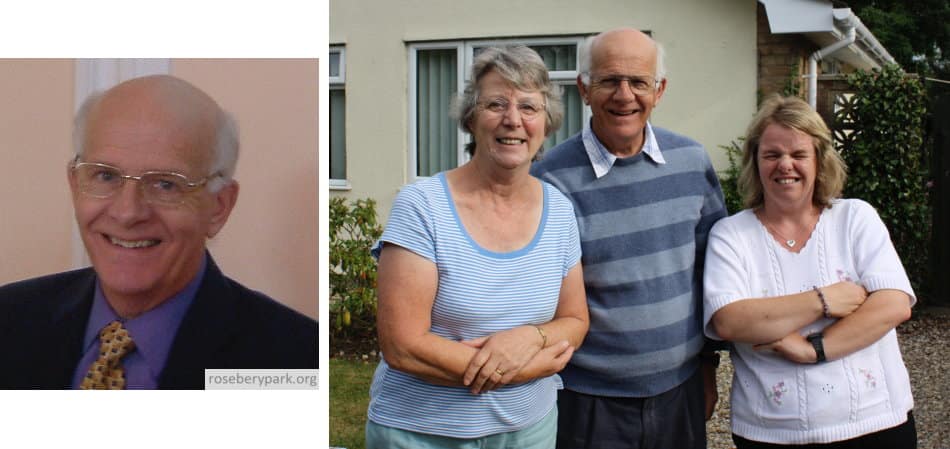 A PDF of the newspaper articles and documents is available here. They are images, and not plain text, but they can be enlarged for easier viewing this way.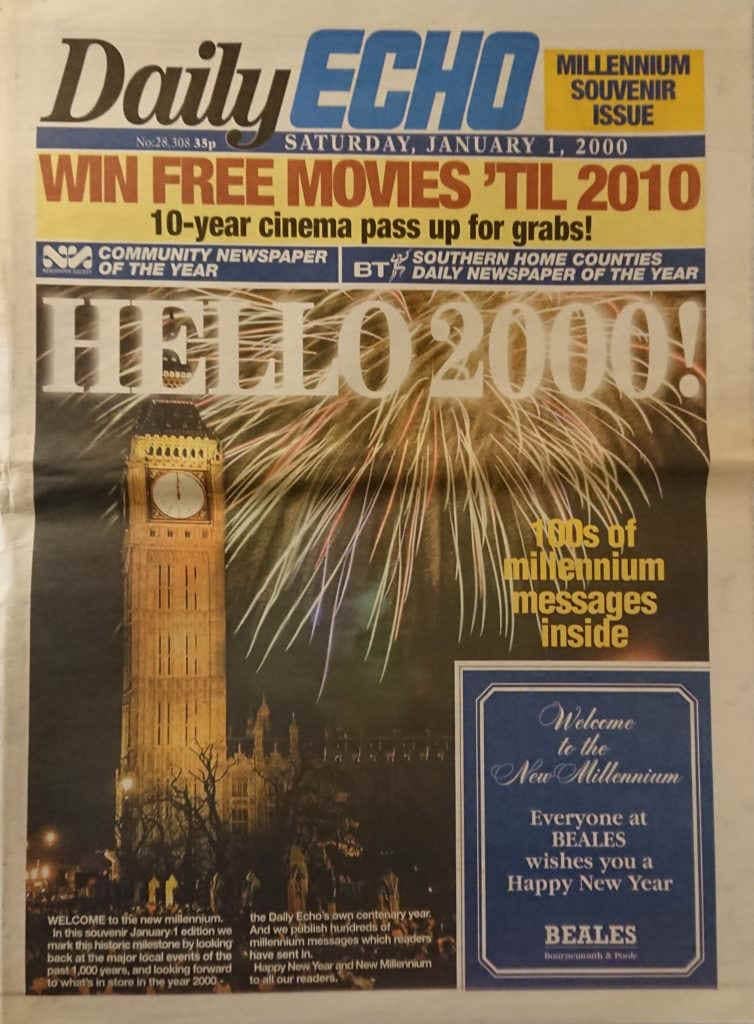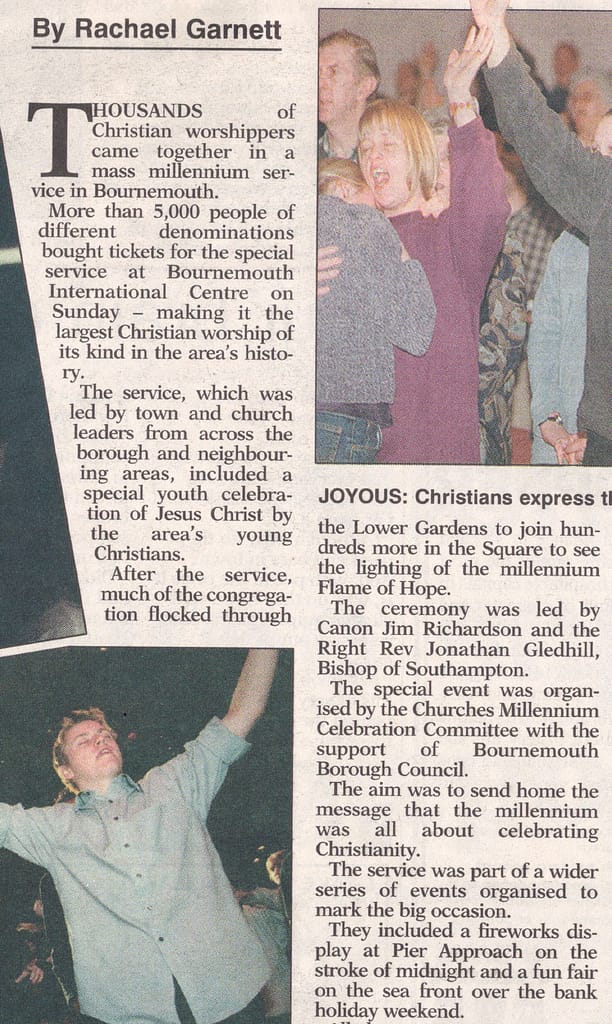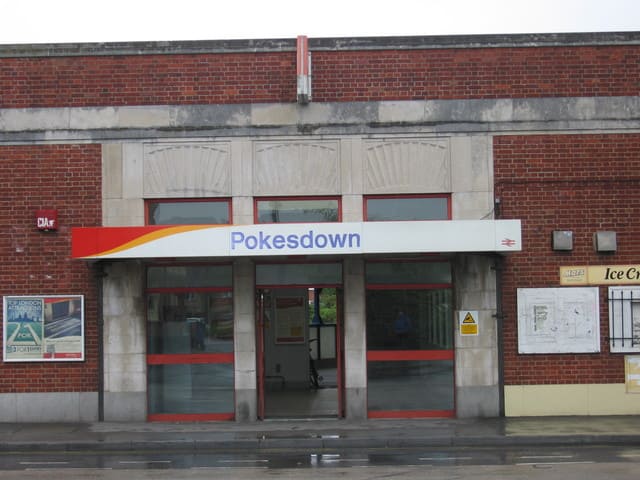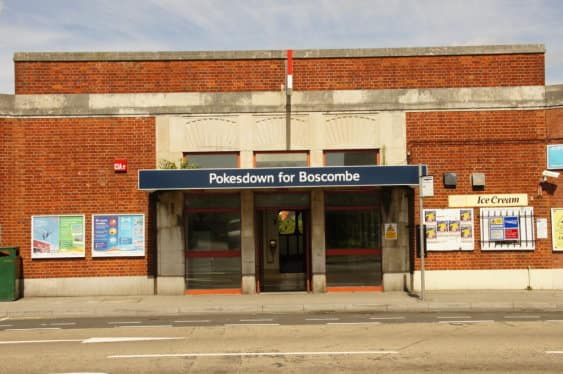 The copy and paste citation for this page:

The History of Rosebery Park Baptist Church and Pokesdown, Page 17. Author: Michelle Fogg. Date: May 2022. Url: https://roseberypark.org/history/rosebery-park-and-pokesdown-17/
Go To About Us
Go to Other Activities

Rosebery Park Baptist Church, 812-814 Christchurch Road, between Boscombe and Pokesdown, Bournemouth, BH7 6DF