The British Newspaper Archive has digitised copies of The Bournemouth Daily Echo newspaper from 1900 to 1910. It was established in 1900 with its first issue published on 20th August 1900.
A discussion about the names of roads, including those on the Rosebery Park Estate, from an article entitled 'Go-Ahead Bournemouth: Beautiful Beyond Any Seaside Place' –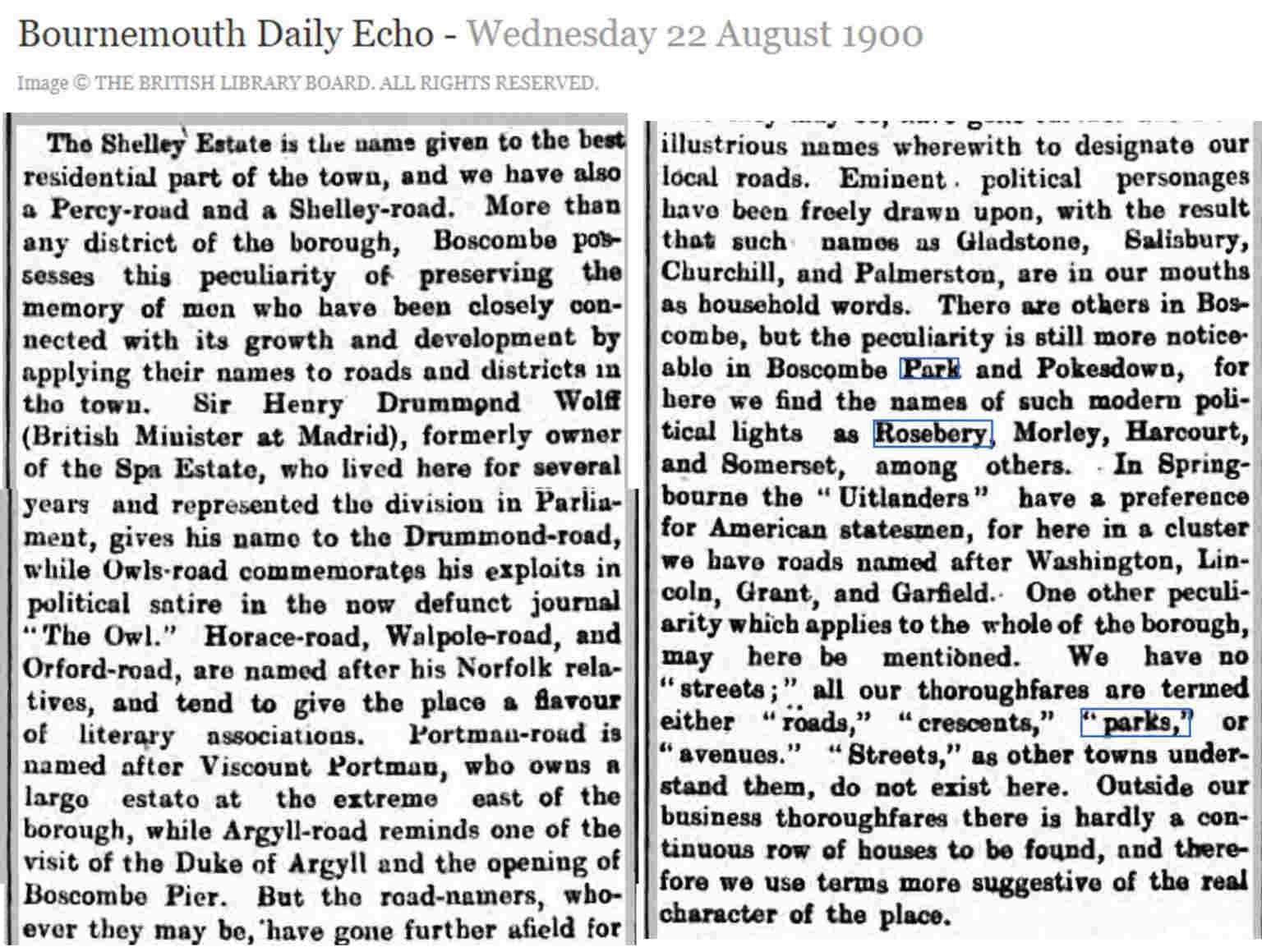 Rosebery Park Baptist Church, 812-814 Christchurch Road, between Boscombe and Pokesdown, Bournemouth, BH7 6DF. Also online.