The British Newspaper Archive has digitised copies of The Bournemouth Graphic newspaper from 1902 to 1933, and also from 1926 to 1937 under the title, The Bournemouth & Southampton Graphic.
An example of one of several notifications of the amount of money donated by Rosebery Park Baptist Church to the Wounded Soldiers and Sailors Fund, during the First World War: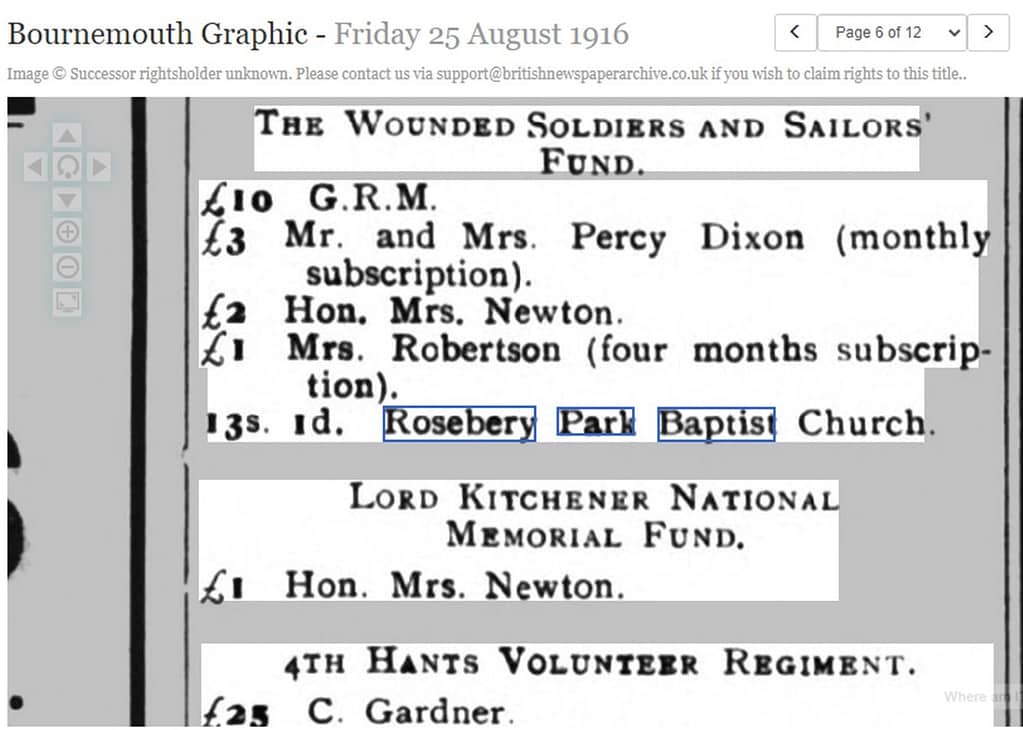 Rosebery Park Baptist Church, 812-814 Christchurch Road, between Boscombe and Pokesdown, Bournemouth, BH7 6DF. Also online.