Rosebery Park is a member of the Baptist Union of Great Britain and part of the 'Southern Counties' Baptist Association. The church also has a close link with Moorlands College and this academic year three Moorlands students will be helping Rosebery Park as their placements.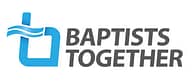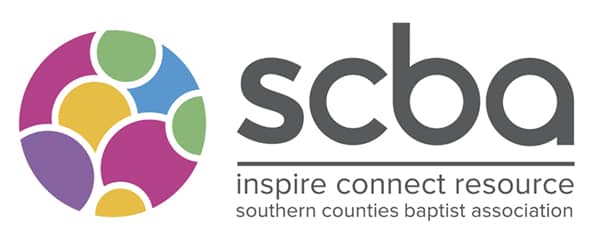 RPBC works closely with Baptist churches in the Bournemouth area and with churches of most denominations through Churches Together in Boscombe (CTIB). Some of our members are involved with 'Open the Book' which does Bible dramas in primary schools. You can listen to a twelve minute interview about the 'Open the Book' in Pokesdown from Priscilla Bartlett's 'Challenges' show on Hope FM, 13/12/2021:
Members of Churches Together in Boscombe:
Boscombe Baptist Church, 26 Palmerston Road, Boscombe, Bournemouth, BH1 4HS
Corpus Christi RC Church, 757 Christchurch Road, Boscombe, Bournemouth, BH7 6AN
Quakers Bournemouth Meeting, 16 Wharncliffe Road, Boscombe, Bournemouth, BH5 1AH
Rosebery Park Baptist Church, 812-814 Christchurch Road, between Boscombe and Pokesdown, Bournemouth, BH7 6DF
Boscombe Salvation Army, Palmerston Road, Boscombe, Bournemouth, BH1 4HT
St Andrew's Church, Florence Road, Boscombe, Bournemouth, BH5 1HJ
St George's Methodist Church, Portman Road, Boscombe, Bournemouth, BH7 6EU
St. James The Greater, Pokesdown Hill, Bournemouth, BH7 6DW
St Clement's, St Clement's Road, Boscombe, Bournemouth BH1 4DZ
CHURCHES TOGETHER IN BOSCOMBE
A fellowship of churches with a common calling
2021 COVENANT
The Christian churches and denominations signing below affirm their calling to worship God, to share the Good News of Jesus Christ, to acknowledge the leading of the Holy Spirit and to work for the good of all people, especially those in the neighbourhood of Boscombe.
The aims of Churches Together in Boscombe are:
To enable the churches, as pilgrims together, to explore the Christian faith, to develop mutual relationships, to seek a common mind, and to make decisions together.
To encourage churches to worship, pray and reflect together on the nature and purpose of the Church in the light of its mission – each church sharing with others the treasures of its traditions.
To enable the churches to respond to the current needs of society and to witness to the messages of the gospel together.
We therefore commit ourselves:
To worship together, when invited, and according to the traditions of the church, in every member church.
To make public witness to our faith at least once every year.
To remain open and ready to cooperate in united activity and outreach, as the Spirit of God may lead us.
To pray for one another in separate as well as in united activities.
To maintain a committee of representatives from each church to meet regularly.
To encourage and support initiatives serving the well-being of the local community.
We covenant to share our life as Christians as fully as we can, and at the same time acknowledge that this covenant does not weaken our ties and responsibilities to our individual churches, and to review this commitment five years from 24 June 2021.
Return to Home Page
Return to History: Summary
Go to Other Activities
Rosebery Park Baptist Church, 812-814 Christchurch Road, between Boscombe and Pokesdown, Bournemouth, BH7 6DF