10.30am Morning Service in the church building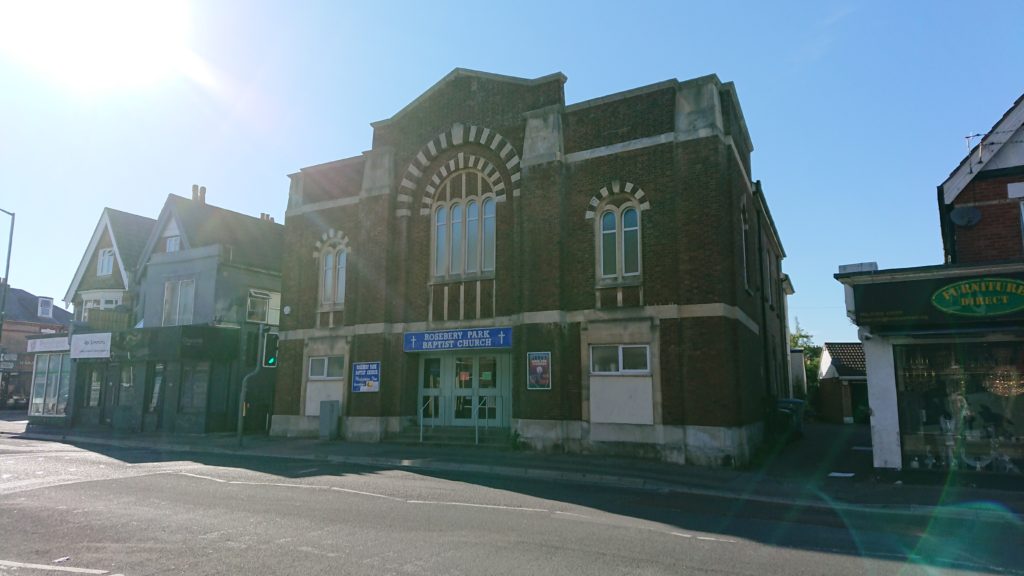 From Sunday 25th July 2021 our Morning Service will be BACK IN THE CHURCH BUILDING. Details to follow shortly.
4pm Service in the church building
We also have a 4pm service, which has been in the church building (with Coronavirus precautions in place) since 21st March 2021.
You can find us along the Christchurch Road, half way between the Cafe Boscanova end of the Boscombe pedestrian area, and Pokesdown Station.
Sign at the top of Parkwood Road, almost exactly opposite the church.
Coronavirus precautions, updated September 2021:
face coverings are optional; hand gel is provided; please distance sensibly. Thank you for your cooperation.
SAFEGUARDING: Rosebery Park has policies in place to ensure compliance with legal requirements such as safeguarding. All church members working with children have had safeguarding training and are DBS checked.
Return to Home Page
Go to About Us
Rosebery Park Baptist Church, 812-814 Christchurch Road, between Boscombe and Pokesdown, Bournemouth, BH7 6DF. Also online.